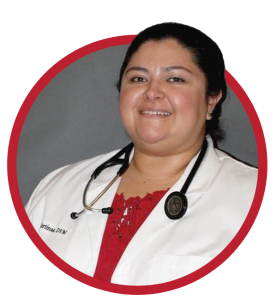 When asked, many children say they want to be a veterinarian when they grow up. This is because our work involves helping cute dogs, cats and other furry critters. While this is certainly a fun part of our job, there are many serious factors, too. Every day, pets can run into numerous dangerous situations. Some require immediate attention and others include long-term treatment. However before we can treat your four-legged family member, we go through a lot of training.
Just like our own personal doctors, veterinarians complete around four years of undergraduate schooling. They then go on to graduate school. While some have a Master's degree or PhD prior to veterinary school, others choose to do a combined DVM/MS or DVM/PhD program.
Once in veterinary school, students study courses like anatomy, physiology, pharmacology, surgical techniques and more. Extensive hands-on training is then done through internships and clinical rotations. And, just like most professional careers, a veterinarian must attend ongoing professional training. This has a lot of benefits including keeping us current and up-to-date on industry advancements. Naturally, this experience translates into many benefits for your best friend. Whether it's cutting-edge treatments or holistic approaches, we want to know about it for you pet's health.
Once a student becomes a veterinarian, they have to pass an examination that tests veterinary knowledge. This is required by each state and Arizona also includes a state-specific exam. The required schooling for a veterinarian can be daunting. But it's so worth it. From general healthcare to saving lives, veterinarians find so much energy, joy and passion in the work we do.
At East Valley Animal Hospital, our passion is your pets. So when they are in immediate danger or just need a general checkup, we put our knowledge to work. Whichever East Valley Animal Hospital veterinarian you choose, rest assured he or she is well trained and eager to care for your pet.