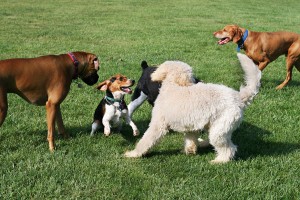 At East Valley Animal Hospital, our Gilbert veterinary clinic can help you protect your pet from nasty intestinal parasites.
All pets are at risk, but the highest risk of infection is in nursing puppies. Of course where you live and the environment around your pet plays a large role. The more time your pet spends outdoors, the more risk for exposure to parasites.
Pets can become exposed to parasites through a variety of ways. They may eat contaminated soil or larvae can go through the skin. Examples of internal parasites include roundworm, giardia and tapeworm. External parasites include fleas and ticks.
While external parasites are easier to spot, it's always good to be aware of what's happening with your pets. Symptoms to watch for include excessive scratching, chewing and hair loss, as well as diarrhea, lethargy and decreased appetite. The sooner a parasite is caught, the sooner your pet can be treated.
One of the most important preventative actions to take is heartworm medication. This can serve a dual purpose as it can help control and treat intestinal parasites, too. Give us a call and our Gilbert veterinary clinic team will help you identify the best preventative options for your pet.
When it comes to parasites, it's also important to remember that humans can get some parasites from their pets. Roundworm and other parasites can be transferred from pets to humans or humans can get roundworm from the original source. No matter where you live, it's important to always clean up all pet feces, and steer clear from potentially contaminated areas such as plants, soil or sand. Children need to be especially careful about parasite exposure. As a preventative measure, it is important that children wash their hands regularly and thoroughly.
Pet parasites can be scary. But with a little knowledge, you can make sure you're prepared. Whether you're new to the area or already an established resident, give us a call. At East Valley Animal Hospital, our veterinary clinic offers a loving and caring environment for your furry friend. We know your pet is part of your family because that's how we feel about our pets, too. We want to be an extended, caring family for you and your best friend.