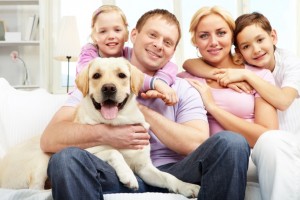 When you're looking for an East Valley pet hospital, you want to make sure you find a place that meets your needs and the needs of your pet. At East Valley Animal Hospital, we are all family, and we believe in total pet care for the overall health of your furry friend. Our experienced and skilled staff has the know-how to take good care of your dog or cat. We also treat all of our patients as we'd want our own pets to be treated…with love, compassion and respect.
One of our primary commitments to ourselves and to our patients is education. Do you have questions about your pet and his needs? Ask us! We want to make sure we give you the resources and information you need to choose carefully for your pet. And when it comes to pets, the choices can be wide. From food to exercise to nutrition, it's important you know what will be most beneficial.
Another key focus area for our experienced team at East Valley Animal Hospital is communicating the importance of wellness exams. Even if there is no immediate need for an exam, by scheduling an annual exam for your dog or cat, we can catch things that might become larger issues if left unchecked. This can not only save your pet from illness but reduce the cost of your pet's care throughout its life.
During the wellness exam, in addition to talking about nutrition and exercise, we'll discuss vaccinations. Vaccines are designed to stimulate protective immune responses in pets and prepare them to fight future diseases. In fact, certain vaccines can prevent infection altogether. When we meet with you and your pet, we'll walk you through each vaccine and help you determine which vaccines your pet might need the most.
East Valley Animal Hospital is the right East Valley pet hospital for you if you want to know everything you can to help your pet live its best life. We'll work with you to make sure your pet's overall healthcare is robust and comprehensive. And we'll give you the knowledge you need to make the most informed decisions.
If you'd like to learn more about East Valley Animal Hospital and our caring team, call us or visit. We'd be happy to introduce ourselves and meet you and your family's best friends.