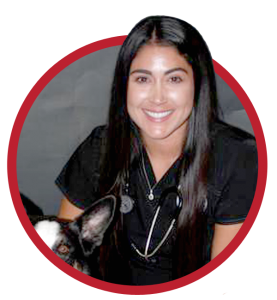 Finding the right animal hospital or clinic for your pets should be as much of a priority as finding health care professionals for your family. After all, your pets are part of your family, too. That's why doing your research before you need medical care for your pet is essential.

There are many names for places that offer veterinary care. You can go to an animal hospital, an animal clinic, or a veterinary clinic, just to name a few. But, does the name of the pet care facility make a difference in the kind of care or services you receive? Not necessarily. While we hope that all veterinary clinics are in business to help our pets, they are not all equipped to care for them in the same way. You actually have to look carefully at the services provided at any given facility.
At East Valley Animal Hospital, we provide extensive care for our furry patients. Here is a list of some of our services:

Preventative Care/Wellness Check-ups
Dental Care
Emergency/Urgent Care
Laser Therapy
Ultrasound
When looking for veterinary services for your furry best friend, we recommend doing your research. As we noted, you can't always tell what services are provided just by the facility name. Whether it's an animal hospital, clinic, or individual doctor, look for a caring team that's the best fit for you and your pet. The doctors and staff at East Valley Animal Hospital, led by Dr. Mafara, have extensive knowledge and experience in providing veterinary care. And, we are continually educating ourselves in the most advanced procedures and technology to give your pet the best treatment available.

At East Valley Animal Hospital, we take the health of your pet very seriously. We also know how important your pet is to you and your family. In fact, we consider all of our patients part of our family, too. We look forward to seeing them for regular wellness visits. And, if there is ever a time when your pet needs additional medical attention, we take extreme measures to care for them as if they were our own.

So, if you're looking for a team of veterinarians who is passionate about caring for your pets, give us a call. Our experienced and compassionate staff is dedicated to providing your pets with the TLC they require and deserve…because we love your pets, too!