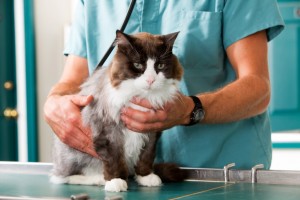 When looking for vets in Gilbert, it's important that you do your research. For many of us, our pets are family members. And when they are ill or just need a general checkup, it's good to know that the vets in Gilbert who are looking after them are the right fit.
Just as our own personal doctors vary in personality, so to do vets in Gilbert. Some doctors may be extremely specialized in their care, but have a quiet and reserved bedside manner. While others might be more vocal and demonstrative in their approach. The key is to find the fit that works for both you and your pet. During your first visit you should be able to ask the questions and observe the behavior that will tell you if a particular vet and practice is right for you.
It's also important that your vet holds all the appropriate degrees and certifications required. An exceptional vet will also be committed to professional development and advancing their skills. By going to seminars and training, vets in Gilbert continue to build their skills and learn new ones.
When researching vets in Gilbert, you can find out a lot by searching online. There are numerous areas to research including the vet's website or social media sites. You can also contact organizations such as the Arizona Veterinary Medical Association to find out if the vet you're interested in is a member. Just like professional development, being part of a professional organization can show commitment to the field and to conducting an ethical practice.
If you're looking for an experienced, caring, and committed team of vets in Gilbert, give us a call. At East Valley Animal Hospital, we know how important your pet is to you and your family. We know because we feel the exact same about our own furry friends and we'll treat yours just like we'd want ours to be treated. With love, care, and compassion.